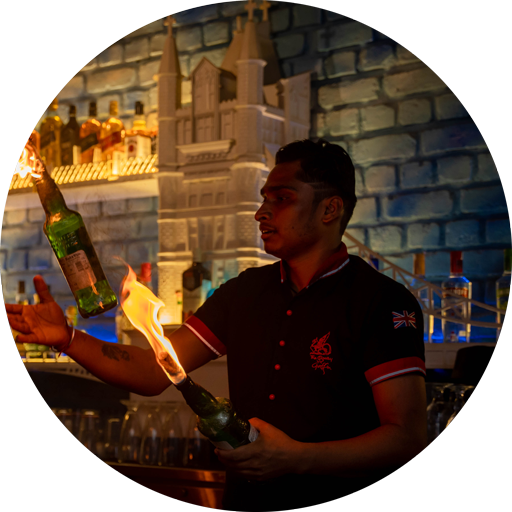 The legendary creature that it is, the Griffin combines the strength of a lion with the speed of an eagle. An intimidating blend of two different predators and we thought with a pint of booze, the mighty Griffin would as well fly!
And so The Boozy Griffin was born. Bringing you the heady combination of British royalty and potent pub grub slurped with the best booze in town! And we play the most popular foot-tapping music in town to leave you awed, heady, and freaking' dumbfounded!
So, lay back and indulge into classic Brit majesty! Bon Appétit!